Top 9 Printed Leggings for Women in 2022 - A Buyer's Guide
Yoga is a healthy and stylish exercise. Yoga clothes, on the other hand, are synonymous with fashion and comfort, except for some black and white gray yoga pants.
You can opt for a more popular style. To highlight the personality, you can choose printed legging. Patterned Leggings are still styled in 2022, They fit well with different tops, jackets, and shoes and are super comfortable.
Each print leggings is given a different life because of its unique print. Those exotic colors, those bright colors, those mysterious textures, have become the totem and beautiful scenery of the fashion, and then I will introduce you to several printed yoga Leggings that I have used, their experience, advantages, and disadvantages.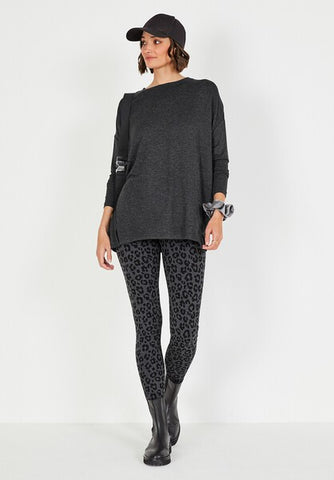 It is a casual printed legging with nice color, for daily clothing, it is a good trial for working from home and also stylish and smart enough to be able to wear to the shops, it includes 95% Cotton and 5% Elastane that provides a nice thickness and don't feel thin and flimsy like many leggings, For Yoga exercise, it is comfy and soft while lacks support, maybe Lycra material makes that happen. It is more expensive than other leggings and it is a good try if you are not on the budget.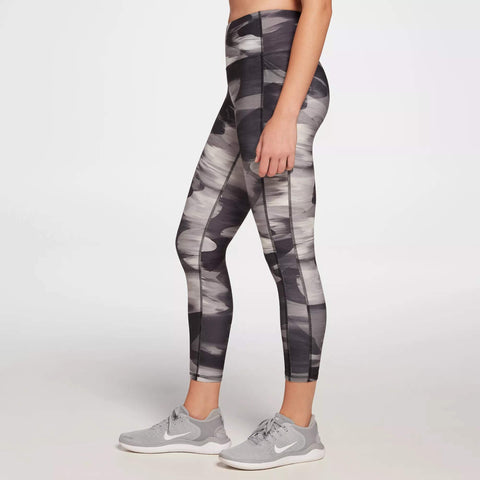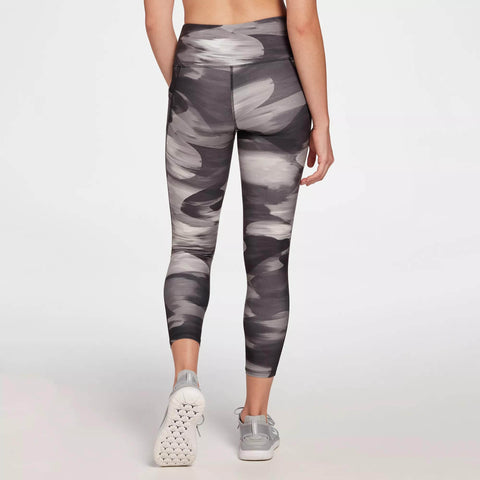 For the low price point of the DSG leggings, it is not a deal-breaker, it is favored by many customers with a wide and thicker elastic waistband that supports your lower stomach, it is comfortable and stays in a place that is good for weight training, HIIT and step, saving your tugging embarrassment during class, then it has long sleek pockets on each side that securely hold your phone and keys while running and you don't feel weighed down by them. Although it is a light print, there is no issue with see-through trouble. This legging is a great addition to your workout wardrobe.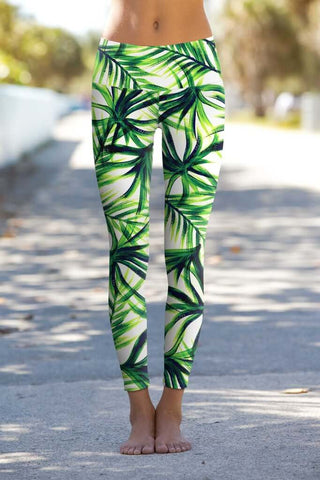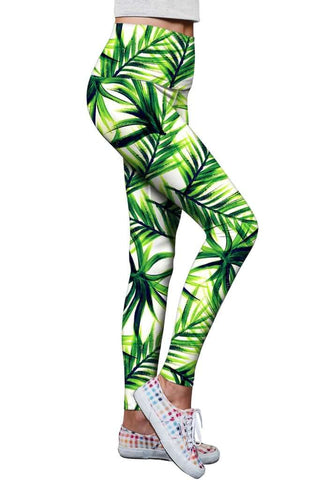 Its name Island Life Leggings reminds you of doing yoga during vacation, the tropical palm leaf print is amazing and catches people's eyes, it offers butter soft and comfortable experience with no tight waistband, 
They create a beautiful outfit and are so nice for all-day wear running errands and whatnot if you wear these leggings with t-shirts and some jackets. More importantly, it is squat proof that they don't lose the design while you're deep stretching and squatting and moving, also don't have to worry about panties being shown, definitely great leggings for yoga and all sorts of contortions.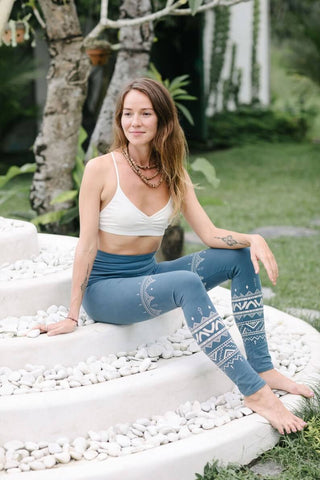 It is a handmade Legging available on Etsy, because of organic cotton material, it is really soft and super comfortable, the fabric is a bit heavier while still elastic, if you are interested in tribal elements, it might be your type. The print is unique and trial-inspired, wide waist design for holding you up during exercise, you can also fold it down for more flexibility.
this legging is a little pricier than other brand yoga leggings, and currently only 3 colors for purchase, then it needs a long waiting time before shipment, while it is worthwhile.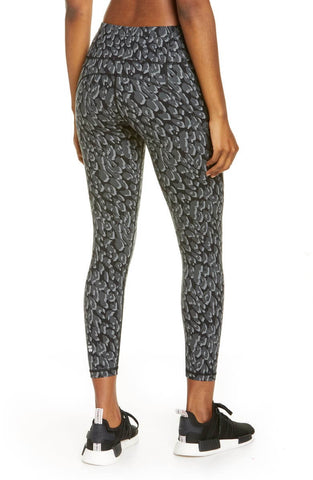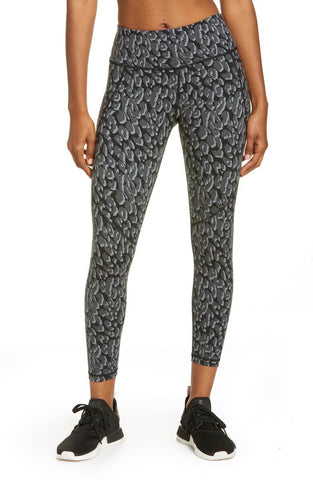 it's a UK-based company and their sizes run a little on the small size. Black Tonal Leopard Print Leggings are great for both outwear and sportswear. If you don't mind spending a little more on great quality yoga pants, their material and function won't let you down, this brand stays perfectly up during intense workouts, and the tummy part is provided with a perfect amount of control and is still quite breathable, so you will feel that extra weight on the lower abdomen will protrude. 
There are two pockets: Side drop-in pockets; a back hidden-zip pocket, which is great for the phone and higher side pockets than others will be a bonus.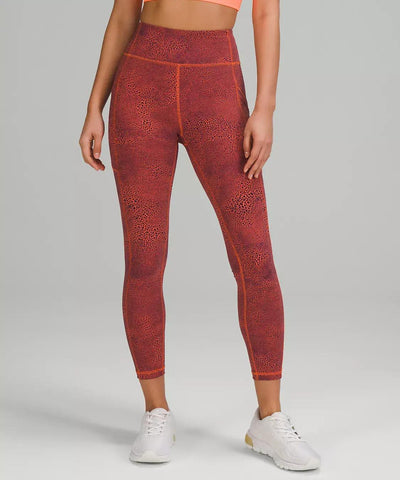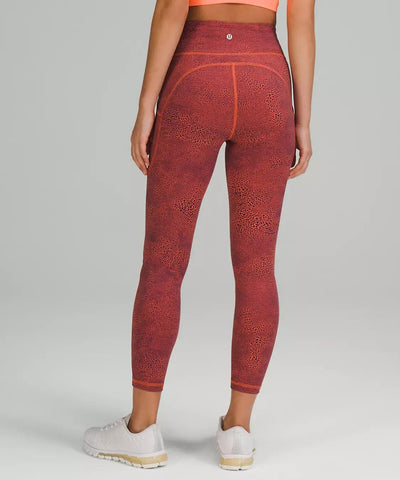 like all lululemon's products, they still don't give you a muffin top. They hold everything but at the same time super comfortable. You don't have to keep pulling the leggings up.
For wearing at OTF and running on the trails, it is very sweat-wicking and very comfortable
This legging offers great thickness that makes you feel covered and held in but not so tight that it's uncomfortable. Plus this style has side pockets in addition to the pocket on the waistband. Big bonus there! By the way, This green is the perfect shade to mix things up from your basic black but still not be too bold for those that don't like to wear bright-colored leggings. 
The only drawback is that if you try to tighten the waistband by tying it off there's no way to untie it.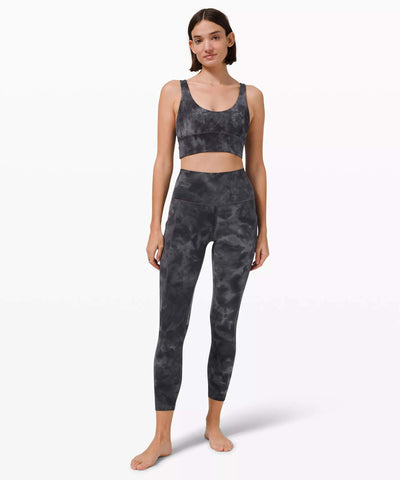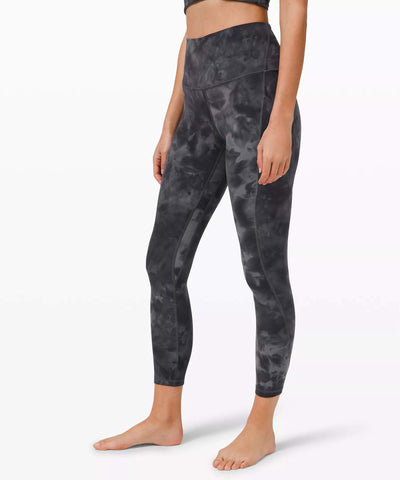 These are the patterned leggings that make you glad to pay any amount for them. They provide a perfect balance of comfort and function, They are soft and comfy they are and still functional with amazing side-leg pockets. The pockets are deep, you can fit a lot in them and they stretch to fit my body so perfectly, as well as it is super convenient for Keys, phones, and card cases. They are not thick and tight to the point where they leave marks on your legs, they are super comfy for all-day wear and do a lot of things in them, lounge, exercise, and errands.
LikeBunny Print High Waist Yoga Sports Leggings 28"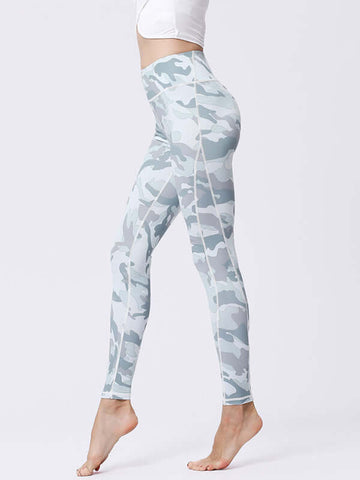 They are high-waisted and give a little bit of tummy control but are far from compression control. If you expect them to hold you firmly like a pair of control top pantyhose you'll be disappointed.
The fabric is very comfortable! However, they are slightly thin and see-through, so you'll probably want to wear a longer shirt to cover bits and pieces!
It offers 2 types of printing, it is recommended to go with a bright top, considering its thin material, it is not suggested to work out but lounge around the house or run errands.
Calvin Klein Performance Printed High-Waist 7/8 Length Leggings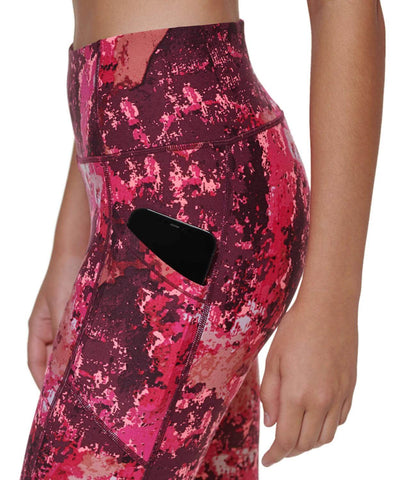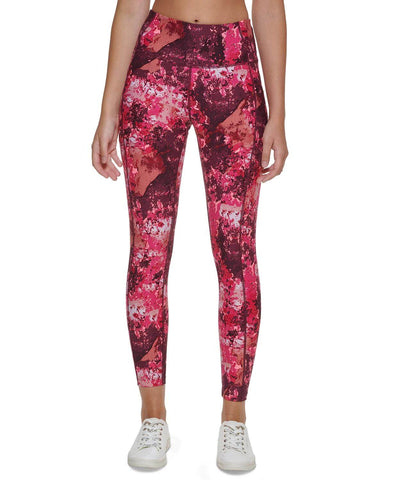 These high waist leggings have a colorful pattern and are constructed well, it is perfect for spring and fall, the fabric is very soft but very stretchy, squat-proof, these leggings have good compression in the waist which helps support my stomach they don't keep falling or rolling down. They are not see-through. It has little pockets on the sides that are great for keys and phones.
---