Top 9 Best High Neck Sports Bra in 2022 – A Buyer's Guide
Now many women realize the importance of wearing sports bras and also be confused about how to choose sports bras, if you want to choose a very practical sports bra, to provide support and protection for the chest during a workout like running or boxing, then you can consider buying a high-neck sports bra, this bra will show our arms, shoulders and neck and abdominal shapes, while a wide variety of back designs show the muscles of the back. the following are several high-neck sports bras that are well received by users.
The Nike Dri-FIT Swoosh Sports Bra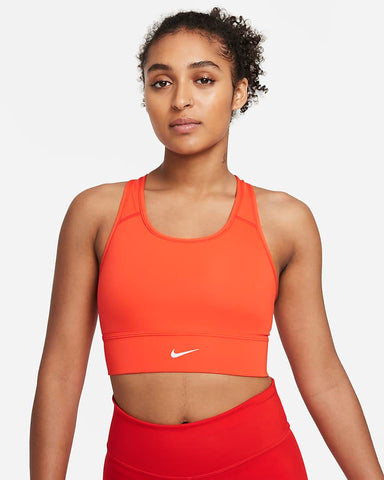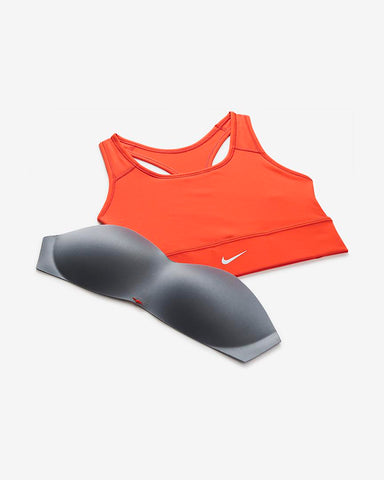 It is my favorite because it is made with at least 50% recycled polyester fibers, I like the removable padding that is easy to come out from the top, there are no worries about sliding up as long as you can push it down properly. It is reviewed both by small size (32b bra size) and large size customers (34D and 32H). It fits well especially it provides the space that the chest needs with its long lines, overall, this sports bra is a good combination of support and flattering, the support is suitable for running, jogging, HIIT, and other medium intensity exercises.
Lululemon Nulu Mesh High-Neck Racerback Sports Bra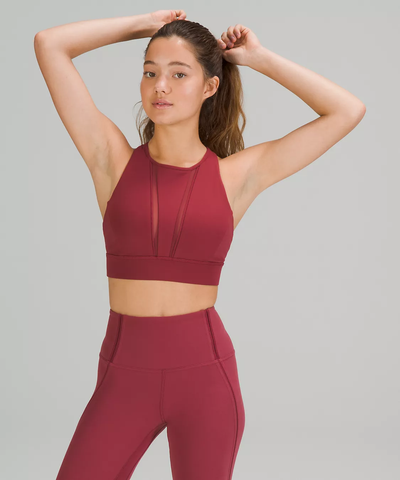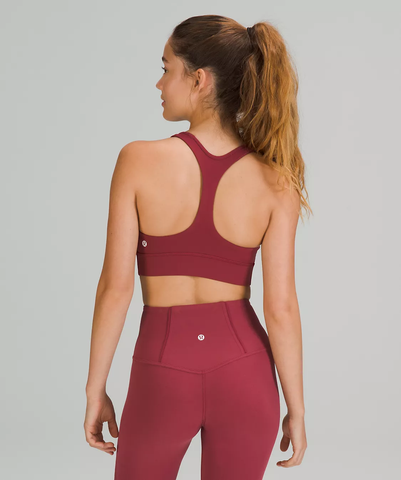 This one only sells C/D size online and you can go to the local store for more sizes, then the strap below the breast is comfortable unlike some of the longline bras that feel tight and restricted, it holds well for a spin and in my personal opinion, it is more of a medium support bra without side boob, also the mesh is perfectly positioned for good protection, usually I wear it for jogging, lifting, walking and other low impact activities.
Under Armour Women's Armour® Mid Crossback Heather Sports Bra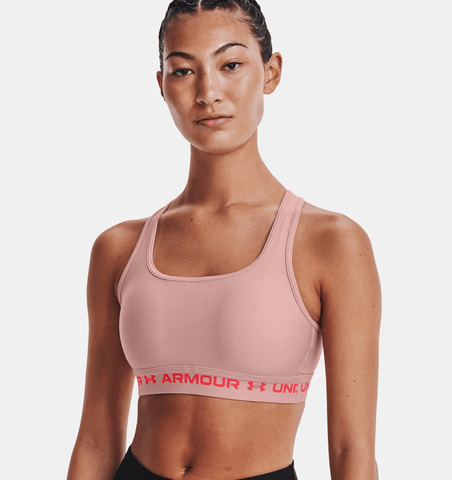 I guess many of us have an under amour sports bra for its great price and product quality support. I am in favor of the pink model among 3 colors, it has been reviewed on B cup breast, this sports bra fits very comfortably and holds well, it is not recommended for c cup and larger size persons because of it might be a little tighter, this supportive bra is awesome for running and HIIT workouts, I believe it is great for any type of athletic activity because of high support.
Brooks Dare High Neck  Conscious Crop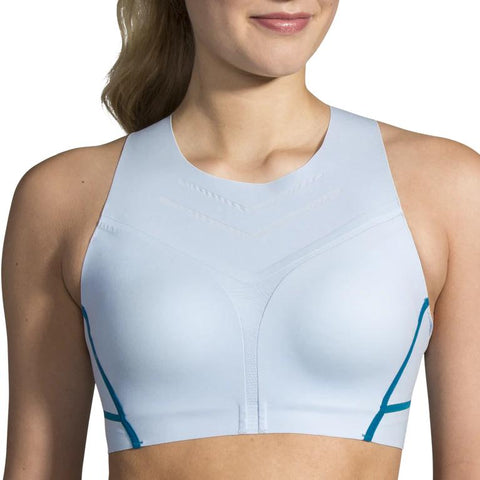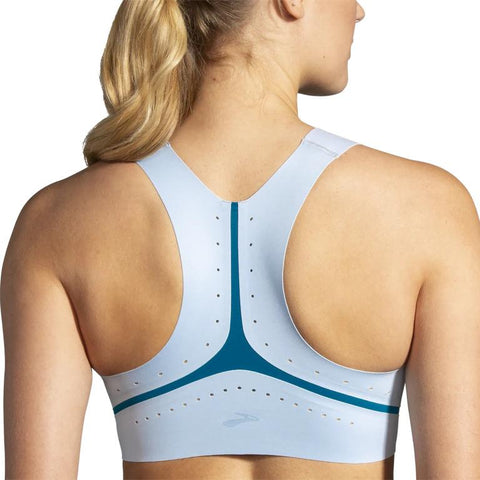 This one is featured with a molded support and nipple coverage, it feels like you are just wearing a tank top, it provides an appropriate snug on your chest, but a little loose above, the wide straps are comfortable for wearing for extended periods, it offers great coverage so you don't have to worry about exposing yourself when you bend over, this high neck sports bra supports running and medium level workout, currently there are 2 colors available online. 
Athleta Conscious Crop D-DD+ High Neck Sports Bra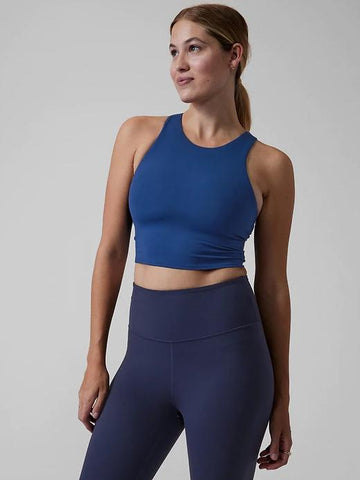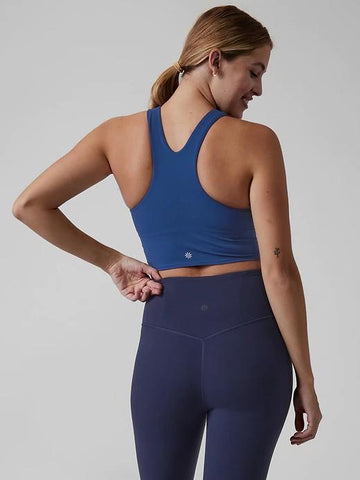 It's nice to find a crop top for larger bra sizes that provides you comfort and make you look awesome, it is smooth because of its buttery soft fabric, that feels like a gentle hug, it provides medium support for cross-training, and don't have to wear an additional bra underneath. Most importantly, it doesn't dig or cause any ugly.
Target Women's High Support Bonded Bra - All in Motion™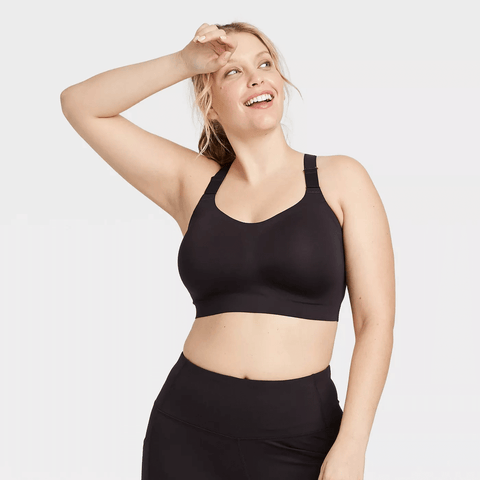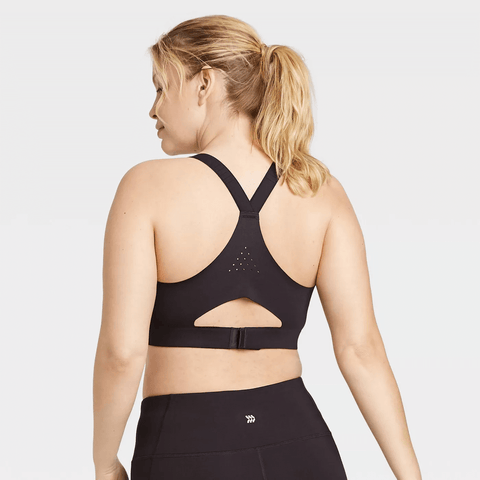 It's super supportive and super comfortable which is a rare combination for a sports bra, this bra is so supportive and actually cups the girls individually instead of giving you a uni-boob. if you prefer a zipper front design for easier to go and off, this one also provides you with the convenience, those adjustable straps provide support while the thin material keeps you feeling like there is nothing under. Another plus is that it doesn't have removable pads unlike most all in motion sports bras. Personally, I love that there are no tags. The only complaint is the straps ride a little too high on shoulders which makes you a little uncomfortable. 
Tek Gear® Medium-Impact Zip-Front Sports Bra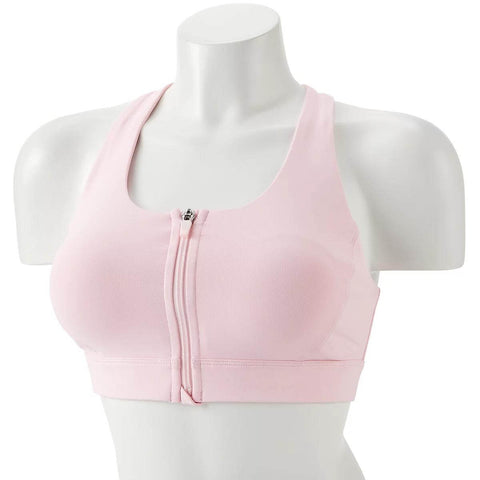 It is a light pink sports bra, and I really love these well-made, sturdy& fully supporting sports bras and you don't have to "fish- around" for the little "nipple pad" and straighten it out after every washing. It's sewed right into the material. It is well complemented for the zip-up feature makes it so much easier to get on and take off after a sweaty workout, I guess many girls are troubled by the peel of sports bra after a super sweaty run or workout. It stays in place without squeezing you comfortably.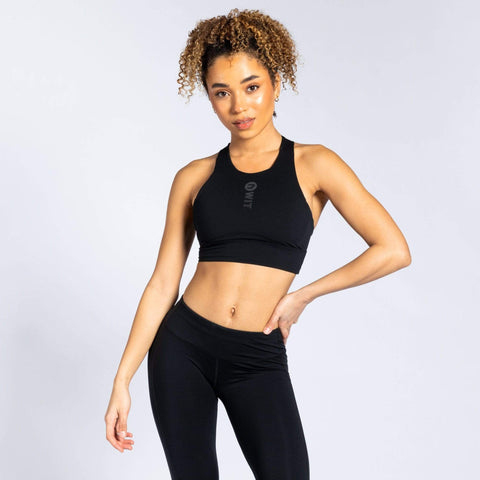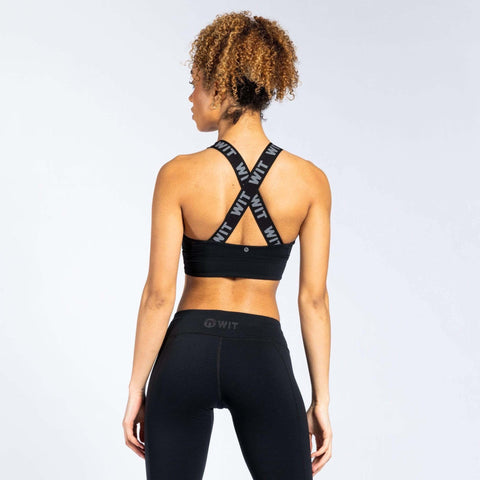 Founded in 2015 by former amateur athlete Dan Williams and sports retail expert Sam Kitching, WIT is a leading training footwear & apparel specialist based in the UK, it has cooperated with Crossfit.it is the most expensive among these recommended sports bras. 
the fabric is of amazing quality: super soft and breathable! The cross-back design is perfect for things like pull-ups and overhead movements. The wide straps make it so comfortable and don't dig in or shift, there are no removable cups is a big plus, it is slightly thicker in the cup area so there is no need to have them! This bra had great support for both cardio and weight training! 
Lululemon Nulu and Mesh Yoga Bra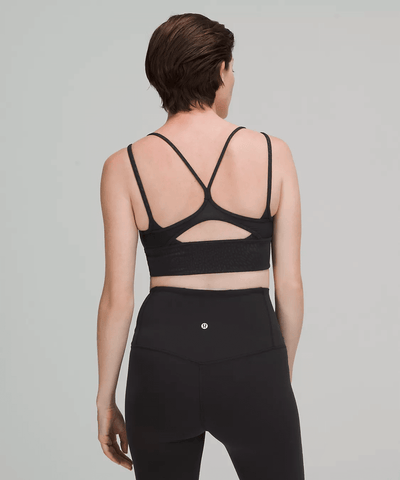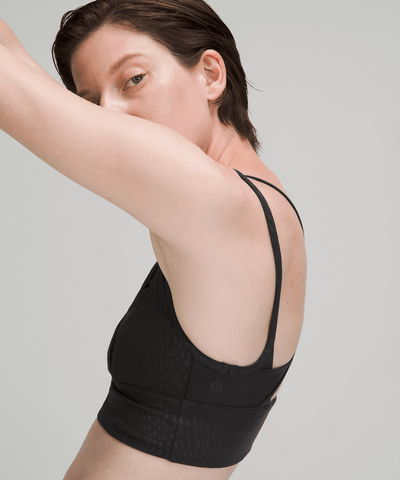 Another Lululemon sports bra is provided with A/B cups that provide light support for low-impact activities like walking and jogging. 
A great fitting bra has a strap band was not too tight but provides good support without being compressive or restricting. It is so flattering- flirty without showing too much thanks to the top mesh panel that holds the cleavage from getting loose. The style is really cute and good to wear alone or under clothes. 
---