10 Branded Longline Sports Bra Reviews 2022
What kind of sports bra do you prefer? Most persons will consider 2 factors firstly: comfort and Snug, but not too tight. Some people prefer crop tops because of its convenience and comfort, some people favor the longline sports bra because he can help cover the lower part, and some special styles can also be worn as daily clothing. Somebody might never wear a sports bra in public at the gym because of personal reasons, but longline sports bra is longer, and it helps some women feel confident because there is only a small part of skin shows.
Athleta Warrior Longline Bra A-C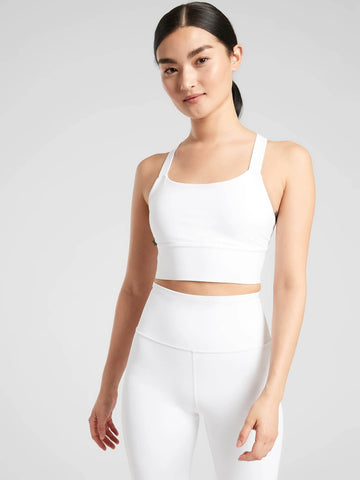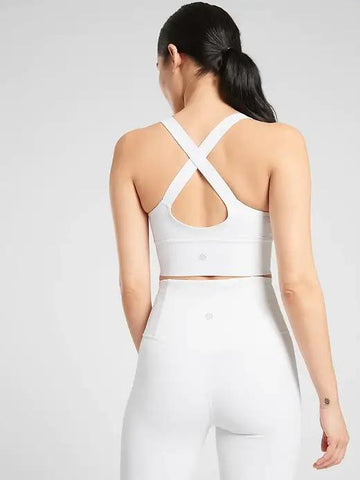 Comfortable and cute workout top with buttery soft material, the lower coverage of this bra is flattering from the front and back and it accommodates broad shoulders, the removable pads are a bonus. There are some reviews about it being hard to get on, and even harder to get off because of the band, which will scare off the majority plus size girls.
Wunder Train Longline Bra Medium Support, C/D Cup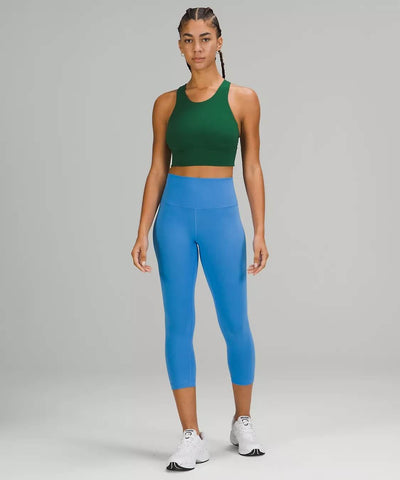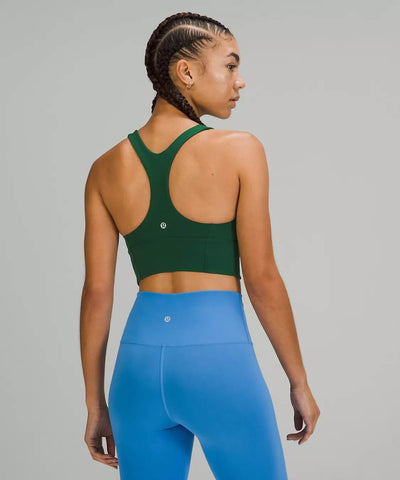 Because of the fattest drying fabric, this top works super well and it's long and high necked enough to comfortably wear during medium-impact workouts. You will feel supported during lifting, yoga, and climbing, it is reviewed that this top runs small for C/D cups, so you can give it a try if you are an A and B size, girl. The drawback is the bottom band will ride up during practice, which is troubling, and the inside removable pads move around too much, it is not a good purchase if you mind.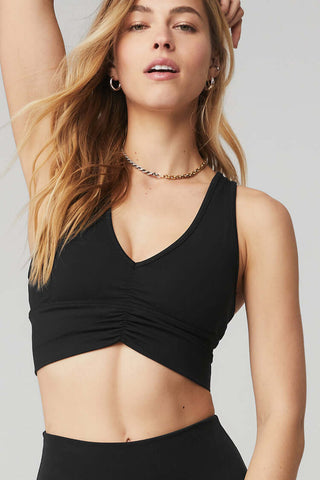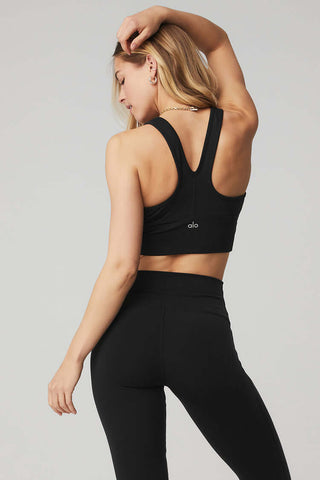 If you look for style and functionality, then Alo yoga is your first choice. It is perfect for everyday wear and light support exercise. With a low scoop neck, racerback, and a scrunched detail at front, it's great on its own or under a slouchy tee or can be worn as athleisure or dressed up with jeans The bra does not have a pad, but you can always take another pad bra and put it on. it is more expensive than other longline sports bras, if you have a limited budget then miss it.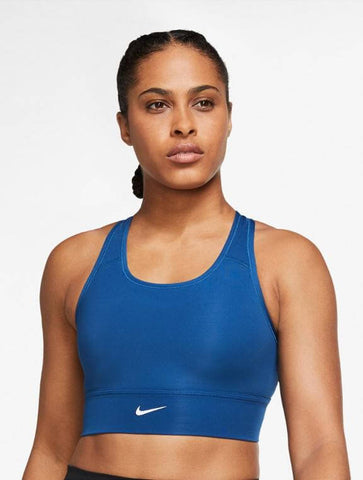 Compared to other Nike dry-fit bras, this provides less support while, the band is snug and the top of the bra provides good coverage, The top opening for the cup makes a nice pocket. Should work well for strength training, biking, a short jog. the new design with the pad going in the top slot. It is MUCH easier to adjust than the side panels where padding tends to get all bunched up. It is great for those with a large chest but a small frame.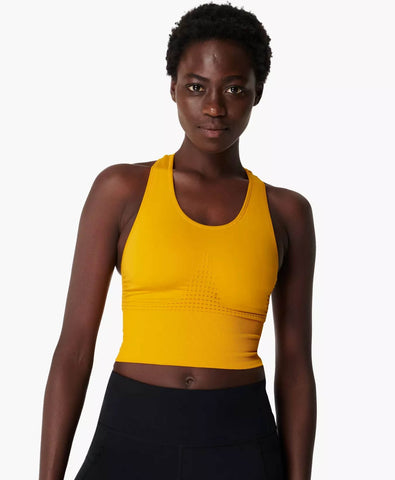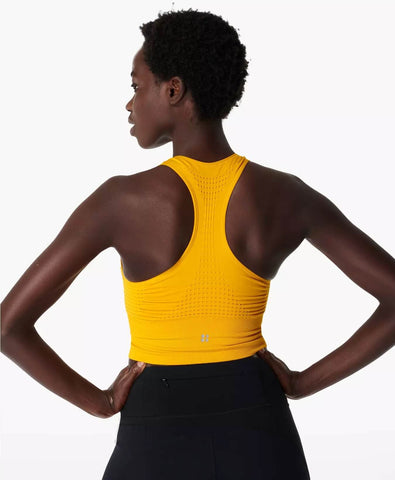 The Indy sports bra is longlined with a scooped neck, The fabric does not have the plastic feel that has a high percentage of the polyester content, this top is lined for privacy and has a built-in band for the ultimate support. This racerback sports bra is perfect for medium-impact workouts. Doubling as a cute crop top, you'll this will be your new favorite top!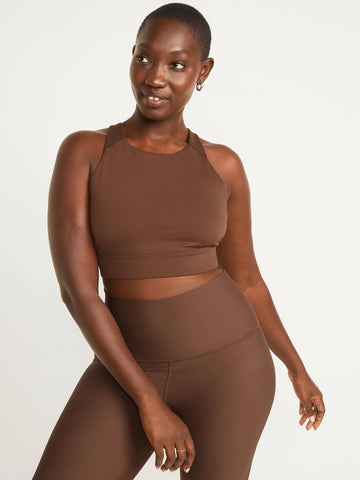 A square neck and low back that give you coverage where you need it and breeziness where you want it, the ribbed texture will make you feel good and kind of sexy, while it's compressive and that makes it not super flattering in the shoulder/armpit skin area. It was expected to just be a comfortable bra for low impact, but it's fairly supportive for HIIT workouts. 
Fabletics On-The-Go Midi Medium-Impact Sports Bra
This V-neck bra with a back phone pocket has a cute cut-out detail plus extra support, thanks to its wide bottom band.
It is perfectly comfortable for lounging or low-impact sports. It's comfortable and the back is super cute. The deep v neck style is enough to look good under most tops but not so feel that the girls pop out, the back pocket works well with shorts or leggings that don't have any pockets. The strap is not adjustable and seems to loosen, it is recommended to size down if you are doing HIIT or running。
---